Pregnancy Chiropractic Care Avon
Achieve the Pregnancy You Want, Naturally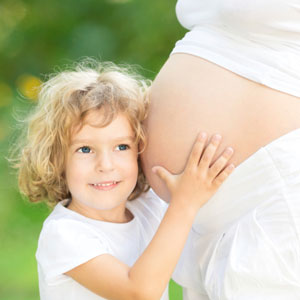 When you're expecting a baby, you need information and encouragement, not myths or scare tactics. At Fresh Start Chiropractic, we give you the truth about commonly held beliefs, like that your baby is too big, your pelvis is too small or you that can't achieve the birth you've always dreamed of having. We want to empower you to set up your ideal birth plan, staying healthy, happy and supported right up until your bundle of joy arrives.
Through All Trimesters and Beyond
Chiropractic care is beneficial at all stages, from preconception to postpartum. There's no need to wait to begin care until you start to feel aches or pains. The benefits include an increased connection between you and baby, the relief of discomfort and the melting away of your daily stresses.
Studies even support that chiropractic care can result in easier, shorter labor times with fewer interventions necessary. Dr. Amanda is also certified in the Webster Technique, a system of analysis to assess your pelvis and associated ligaments and muscles.
When your pelvis is opened and balanced, it may allow your baby the space needed to get into the proper position for birth. An easier and quicker birthing experience can, in turn, reduce the chances of labor-related problems for the baby such as torticollis and shoulder issues.
Contact our office today to schedule your complimentary consultation! We offer convenient late opening hours.
CONTACT US »


Pregnancy Chiropractic Care Avon | (440) 937-8480