Meet Dr. Amanda Zimmermann
Understanding the Value of Chiropractic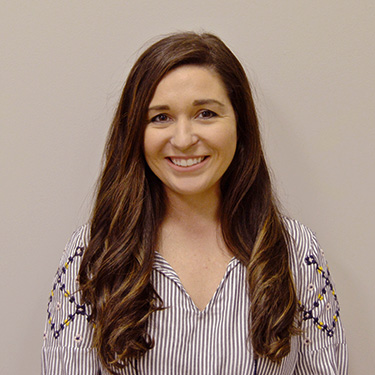 During high school and college, Dr. Amanda had different experiences that reaffirmed the importance of consistent chiropractic care. As a cheerleader, a nasty fall led her to the chiropractor's office. In college, she also experienced the benefits of chiropractic care in managing focus issues and medication-treated ADHD.
While attending Parker University to earn her Doctor of Chiropractic, Dr. Amanda started a restoration program that allowed her to stop taking medications. While there, she experienced an "aha" moment that led to her passion for pediatric chiropractic.
Helping Moms and Babies
A six-week-old infant came to the school clinic with torticollis. After a single adjustment, she had her full, normal range of motion back. Upon her graduation, Dr. Amanda knew she would focus on the importance of pediatric and prenatal care. "I want parents to have a paradigm shift and know there's more than one answer out there for their child — one that can give them hope."
To help children live their healthiest lives, Dr. Amanda is a member of Epic Pediatrics and has trained extensively with the International Chiropractic Pediatric Association. She is certified in the Webster Technique and does BIRTHFIT classes with moms for postpartum recovery.
EXPLORE CHIROPRACTIC »

Outside of the Office
Dr. Amanda is an avid horseback rider, snowboarder and CrossFitter. She and her husband have two fur babies, a Husky and a chocolate Lab.
Get started by contacting Fresh Start Chiropractic in Avon today! We offer same-day appointments and have convenient late opening hours.

Chiropractor Avon | (440) 937-8480