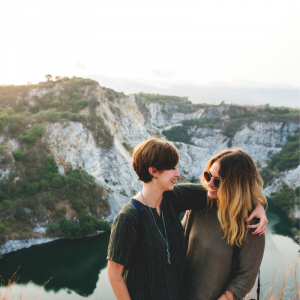 "Have you hired your doula yet? No, I have my mom coming to help us." Many expecting parents will say this when asked if they have hired a doula for their upcoming labor and delivery and postpartum time. But, your mom doesn't work here.
You see, hiring professional doula support is so much different than having your mom (friend or sister) around.
They know YOU, they care for you and love you so much. They CAN offer wonderful gifts that only a mother can offer. Mom will give you the best hugs and make your most favorite meal like no one else!
BUT, do they know the ins and outs of birth?
Do they know how to encourage you when you are at the brink of exhaustion? Do they know which positions to get you into or activities that help your body bring on more effective contractions? Can they see a little bit into the future and anticipate a possible change in the course of your labor that would require that extra dose of calmness, guidance, and navigation when things don't go as planned? Can they stay unbiased and let you and your partner have your own experience no matter which kind of experience you are hoping for?
Are they up to date on the latest AAP guidelines for safe sleep, SIDS risks, carseat safety, and feeding guidelines? Do they know the procedures for safe handling of breastmilk and formula? Will they not only support you in whichever way you want to parent your baby but also help you sort things out when you don't know which way to do something?
We help you navigate parenting in your own way.
If you don't know which way to navigate, we give you the options you have and help you come to a path that feels comfortable for you and one that works for your family. We often explain that there are a number of different ways to do _____, let me know which way might work best for you and your family and we'll start there.
I haven't met a grandparent yet that hasn't appreciated the calmness and comfort we bring to the home in a quiet, peaceful, fairy godmother way. And I've always loved learning about different cultures, traditions and favorite family recipes from each grandparent I've had the pleasure of meeting over the years. In the past we have always worked together in a really awesome way to give new parents the perfect support.

-Heather